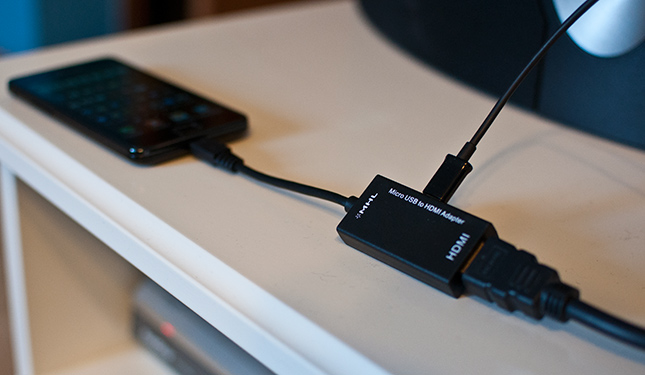 To watch Netflix and movies on your TV in high definition, I highly recomend the cheap no-name brand Micro USB to HDMI MHL Adapters
being sold on Amazon or eBay.
The video is full wide screen, and good quality.  You can even show your friends how good you are at Angry Birds or Fruit Ninja in full wide screen HDTV glory if you like :)  If you don't use Netflix, an app that streams movies over Wi-fi from your desktop computer's hard drive, and proper video player app and codecs to play H.264 and DivX movies can be useful, I will mention as well at the end of this article.  A quality Bluetooth keyboard and mouse such as the Logitech Cordless Desktop MX 5500 Revolution Bluetooth Mouse and Keyboard
 can also be added to the Samsung Galaxy S II
to more easily control the phone if it is located near the TV and you are seated far away.
   I'm getting 720p on my Sony Bravia, and the TV has no problem with the signal.  I'm pretty sure that the adapter does only up to 720p, but this is fantastic in my opinion as is.   There is minimal cropping on the screen, and minimal black bars on top and bottom of screen, as can be seen in the images below.  The
10ft HDMI Cable
for just a few bucks works great.  Don't get suckered into paying lots of money for HDMI cables, they are digital, they either work or they don't.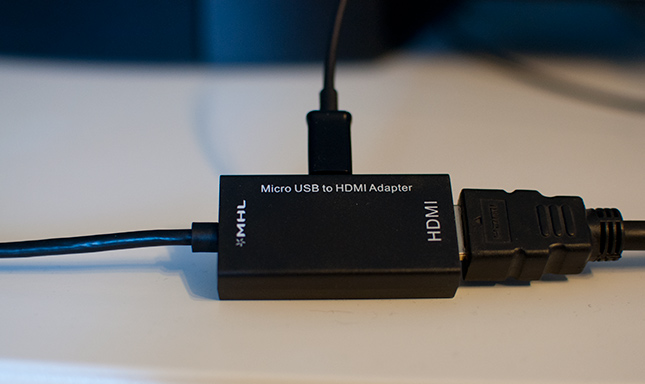 The audio from the phone is very high quality and goes right through the HDMI cable into the TV.  I have wired my TV so that it has a digital audio from the TV comes out the "Audio Out"  from the  TV into my stereo receiver, which drives my speaker system.  I use an optical cable for this.
The phone I tested this with shown in the photos was the Bell Mobility Samsung Galaxy S2 model  GT-I9100M with Andriod 2.3.3, kernel version 2.6.35.7-I9100JPKG2-CL342890, build number Gingerbread.UGKG2.  With this particular phone the first time you use the adapter, you must power off the phone, then power on with the adapter connected properly.  This way the phone loads the drivers and knows to display itself on the TV.
The adapter I purchased from eBay was $11 with free shipping from a USA seller for faster shipping.  There are similar ones selling for $5 shipped from China.  They are called "Micro USB to HDMI MHL Cable Adapter". The one I got was from seller "largedepot" and I was happy with shipping and it functions perfectly.  This is the only adapter I have tested and I am happy with it, the picture quality is fantastic, you can see especially if you play full screen games.  Netflix quality is also very high, and the quality of your Netflix experience will be determined mainly by your internet connection to Netflix, which is a function of the signal strength of your wireless router in the house, and how busy the Netflix servers are etc.  Overall I am very pleased with using my phone to play Netflix movies, my phone plays movies more smoothly than my Acer Aspire One netbook, because the phone has a much more powerful processor than my netbook.
With your original charging adapter that came with the phone, you plug it into the MHL adapter.  Your phone will now charge and the battery in your phone shouldn't drain (rather, it will charge) while watching a movie.
The eBay seller claims that the adapter I purchased is compatible with these phones:
Samsung Galaxy S II i9100
Samsung Galaxy i997
HTC G14 Sensation
Samsung I997 Infuse 4G
HTC Flyer
HTC EVO 3D
Here's some photos of the setup, and trying to show the picture quality on the TV.  Realize that photographing the picture on a TV doesn't do it justice, quality will be much better in person.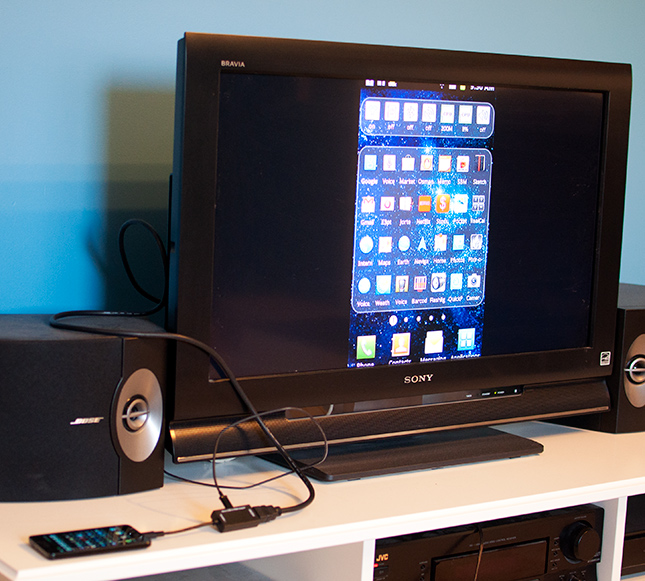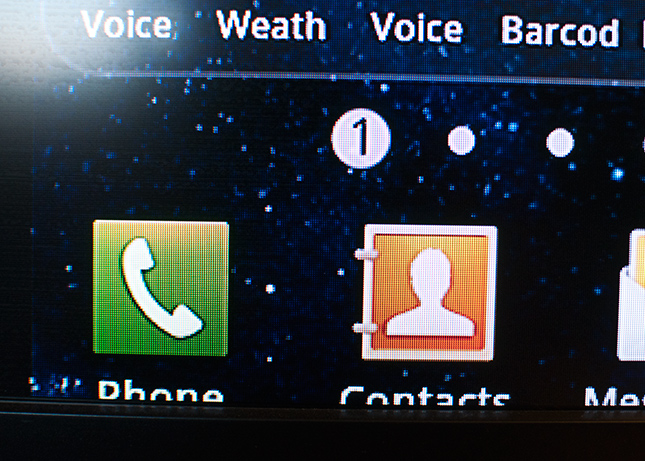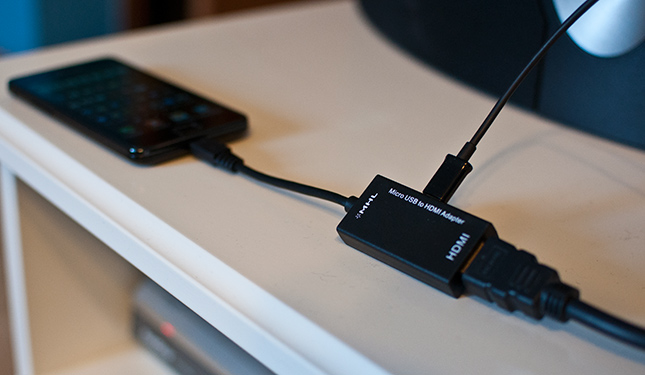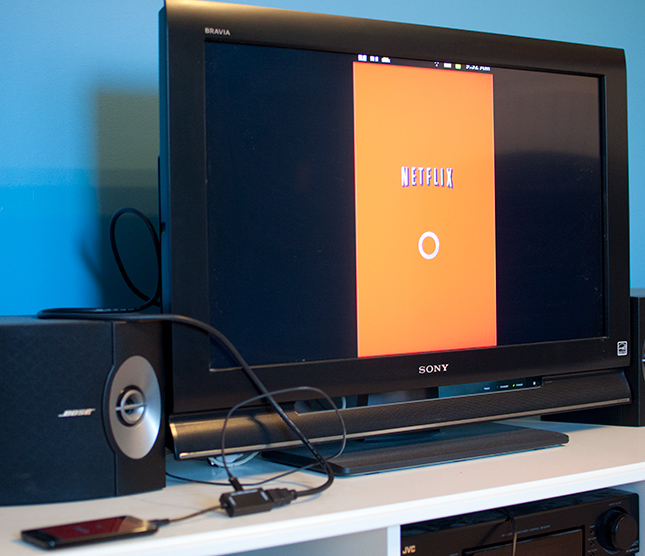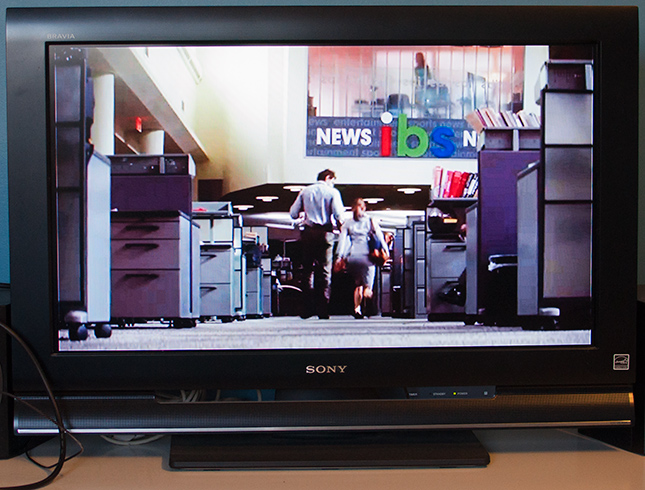 Best Video Player App
The best video player app is "MX Video Player" at the time of writing this article, and it is free on the andriod market place.  You should also install in addition to this the "MX Video Player Codec".  For the Samsung Galaxy S II
you would download the ARMv7 version. This codec will make your H.264 and Divx and various other videos play better and more reliably.
Best app on Andriod to browse files shared on Windows 7 computers, and stream movies over Wi-fi
At the time of this article the best app for sharing a Windows share over Wifi is "ES File Explorer" and it is free, and it allows you to access shared Windows files from your android device, and stream moves to your Galaxy S2 media center PC substitute.  It works fantastically once you have it set up.  Basically create a new user account on your Windows PC, share specific folders with that user, and log into that share with your Android device with ES File Explorer, you can then open and play videos from ES File Explorer… you can choose MX Video Player as the default video player app.
Bluetooth keyboard and mouse
Likely your TV adapter will have a short cable so the phone will be up near your PC.  You can connect a Bluetooth mouse and keyboard such as the Logitech Cordless Desktop MX 5500 Revolution Bluetooth Mouse and Keyboard
to your Samsung Galaxy S II
or similar Android device, and control your phone from the comfort of your couch.  I've had spotty performance with my very old Microsoft Bluetooth mouse, but I'm certain that newer Bluetooth mice will perform better than the very original Microsoft BT mouse so give it a try!