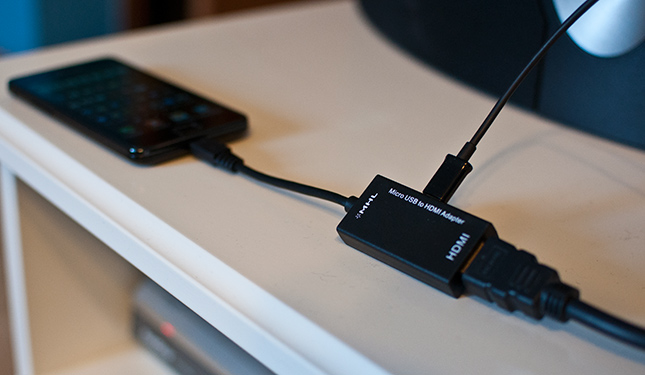 To watch Netflix and movies on your TV in high definition, I highly recomend the cheap no-name brand Micro USB to HDMI MHL Adapters
being sold on Amazon or eBay.
The video is full wide screen, and good quality.  You can even show your friends how good you are at Angry Birds or Fruit Ninja in full wide screen HDTV glory if you like :)  If you don't use Netflix, an app that streams movies over Wi-fi from your desktop computer's hard drive, and proper video player app and codecs to play H.264 and DivX movies can be useful, I will mention as well at the end of this article.  A quality Bluetooth keyboard and mouse such as the Logitech Cordless Desktop MX 5500 Revolution Bluetooth Mouse and Keyboard
 can also be added to the Samsung Galaxy S II
to more easily control the phone if it is located near the TV and you are seated far away.